NJ Firearm Magazine Compliance
— NJ

New Jersey has a new law requiring all firearm magazines to have a capacity not to exceed 10 rounds. We now have universal kits that will allow people to modify their own magazines.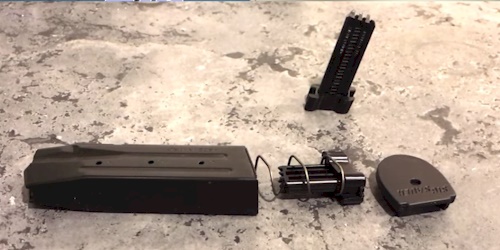 NJ Magazine Law
In 2018 New Jersey passed a law that limits a semi-automatic rifle magazine to 10 rounds.

A person who previously owned a legal magazine in excess of 10 rounds, must now either transfer said magazine to a person or firm authorized to possess it, render the magazine inoperable, or permanently modify it to only accept 10 rounds, or voluntarily surrender the magazine.
Defensive Security is located in East Windsor/Hightstown NJ, in Mercer County. Instruction, gun sales and purchases are conducted in our private offices, by appointment. We're fully licensed by the BATFE and NJ State to conduct firearm sales and transfers for both new and used firearms. SAFE HANDLING OF A FIREARM IS CRITICAL. WE TAKE THIS VERY SERIOUSLY!