Firearm Appraisals
— New Jersey

Whether you have one firearm or a large collection, we can provide a fair assessment and evaluation of any gun collection. We can provide an appraisal on current replacement value and expected resale value.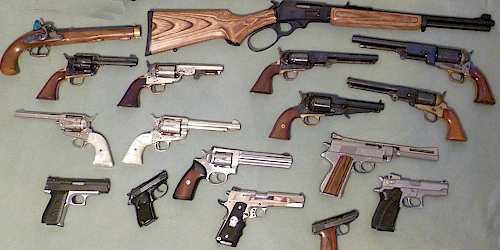 Licensed Professionals
We are a state and federally licensed firearms dealer. We have over 25 years experience in the industry.

Our professional attention to detail is valuable to evaluate and assess your firearm or firearm collection. Appraisals are done by appointment at a location of your choice, or our facility. Fees are based on the number of firearms, not their value.
Used Gun Purchases
We purchase most types of firearms. We can offer estimates based on phone consultations using your information, subject to hands-on assessment prior to purchase.

We also accept firearm estates on consignment.
Defensive Security is located conveniently in East Windsor/Hightstown NJ, in Mercer County. Instruction, sales and purchases are conducted in our private offices, by appointment. We're fully licensed by the BATFE and NJ State to conduct firearm sales and transfers for both new and used firearms. SAFE HANDLING OF A FIREARM IS CRITICAL. WE TAKE THIS VERY SERIOUSLY!