Ready to buy a gun? — you will be able to handle many makes and styles of handguns in the privacy of our office, and have all your questions addressed in a professional manner. Our unique gun dealer consultations enable you to purchase the firearm best suited for your needs — without the hassle of other customers hanging over your shoulder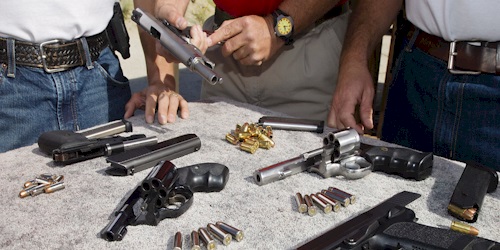 Advice & Consultation
Not sure which gun to buy?

If you would like to discuss the various options you are considering, Call Today at 609-443-1686 for a personal consultation.
Defensive Security is located in East Windsor/Hightstown NJ, in Mercer County. Instruction, gun sales and purchases are conducted in our private offices, by appointment. We're fully licensed by the BATFE and NJ State to conduct firearm sales and transfers for both new and used firearms. SAFE HANDLING OF A FIREARM IS CRITICAL. WE TAKE THIS VERY SERIOUSLY!